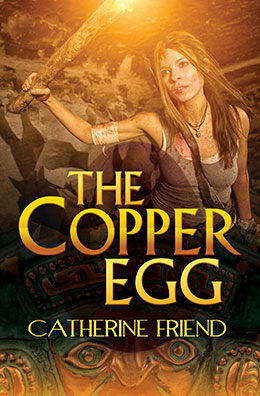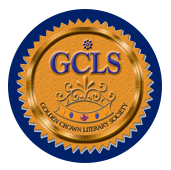 The ancient Chimú believed their people came from three eggs: the rulers from a gold egg, their wives from a silver, and the workers from a copper egg.
Archaeologist Claire Adams receives a mysterious package that lures her to Peru in search of a treasure-filled tomb. She must find the tomb before looters do. She's helped in her quest by old friends and by a strange connection to an ancient copper egg. Claire's ex, Sochi Castillo, has her own plans for the tomb. She has two jobs—one within the law , one considerably outside it. If Claire finds the treasure first, Sochi is going to steal it. As Claire and Sochi are drawn into a web of intrigue, betrayal, and greed, they discover that love complicates everything.
Golden Crown Literary Award, 2017
"The Copper Egg has a bit of everything, adventure, kidnapping, double crossing frenemies and of course a romance. I loved the concept of this book, and I was mesmerized by the stories and history of Peru."
"Let's start with the cover. The book's almost worth picking up just for that alone. It's uncannily spot on and so totally Claire—Indiana Jones in a tank top and cargo shorts—so much so that it feels like the author wrote the whole book around that picture. 🙂 The other reason I snapped this up without a second thought is the author. I loved all her lesfic, which just happen to be all old-fashioned adventures with a heavy dose of romance."
"Excellent read. Catherine Friend writes wonderful lesbian adventures. Super imaginative."
"With The Copper Egg, Friend has once again delivered a rip-roaring adventure tale set against an amazing backdrop with that beautiful touch of lesbianism to boot."
"This was just a fun read. Think Indiana Jones crossed with Tomb Raider. Sexy characters. Evil villains. An unusual setting. Just kick back, suspend your disbelief, hang on tight and enjoy the ride adventure. A fast-paced page turner."
"This book was a thrill ride, almost Indiana Jones style. How are we supposed to believe archaeology is a lot of boring digging and messy field work when authors like Friend take us on eventful journeys like this?"
"There aren't very many adventure novels in the lesfic genre, but Catherine Friend does a wonderful job interweaving adventure and romance. Well done!!"
Note: If I have inadvertently used a photo of yours without permission in the slideshow, please contact me.